We look forward to hearing from you
Devil's Elbow Fishing Resort
7507 A1A South • St. Augustine, FL 32080
PH: (904) 471-0398
EM: fishdevilselbow@yahoo.com
Hours: 7:00AM – 5:00PM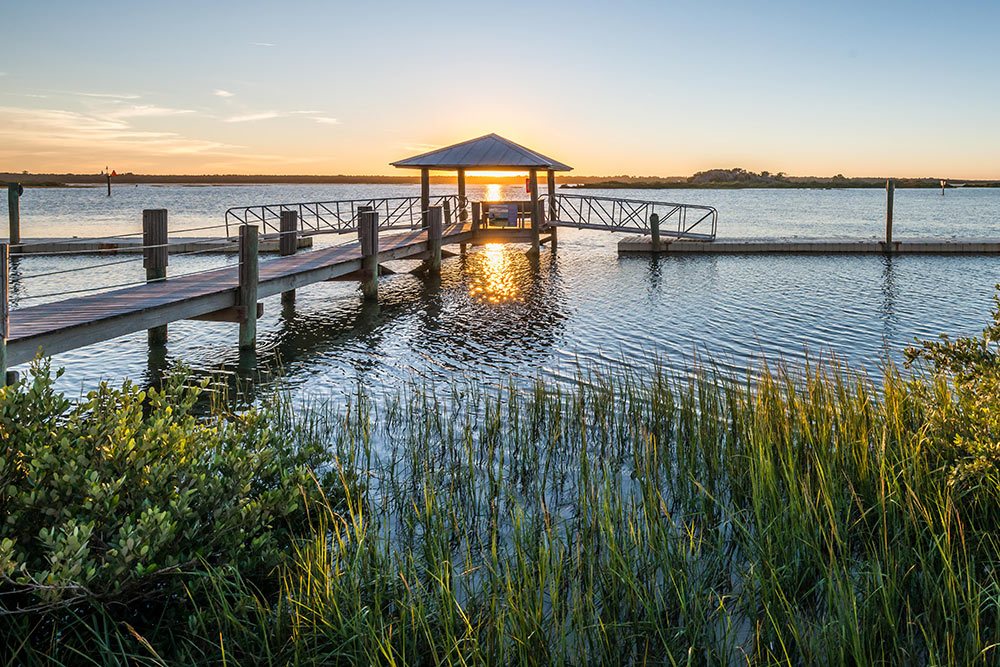 Have Questions?
Please read Guest Policies and Visitor Policy before submitting inquiry.
• Rates apply to 2 people. Up charge will apply to additional occupants. We abide by St. John's County Fire Dept. occupancy laws. Additional occupants could exceed minimum levels therefore ANY additional occupants will not be accommodated without prior approval. Infants and children are counted when determining occupancy levels.
• Rates are subject to change without notice. Rates, fees and taxes quoted at the time of reservation are the accurate rates, fees and taxes.
• Minimum stays may be required. Holidays and special event rates may apply.
• Sales tax and Tourist Development Tax must be collected.
• Some reservations may be subject to cleaning fees and/or resort fees. Upon check-out, please dispose of your garbage, empty the refrigerator of all your items and load dishwasher. There are dishwasher pods provided under the sink.
• Monthly rates available Jan-Feb-March. Call for rates.
• Check-in is 4:00 pm and Check-out is 10:00 am. We do not offer late check-outs. Check-ins after 5:00 pm must be approved in advance.
• Our facility is gated. Access restricted 5:00 pm to 7:00 am
• Reservations for a daily rental require a one night charge to a Mastercard or Visa. Weekly require a two night charge. Monthly require a one week charge.
• In the event of a cancellation, 50% of the deposit is nonrefundable. The balance of the deposit is refundable, provided 21 days notice is given prior to the daily or weekly rental and 60 days notice given prior to a monthly rental.
• No refunds for those things out of our control ie bad weather, early departures or late arrivals.
• Every effort will be made to satisfy particular cottage requests, however, we reserve the right to change cottage assignments.
• One vehicle and one boat will be accommodated.  All extra please approve in advance.
• Floating dockage space is limited and not guaranteed.
• Cable television and wireless internet access provided complimentary but not guaranteed.
• SMOKING IS NOT ALLOWED INSIDE COTTAGES.
• PETS ARE NOT ALLOWED INSIDE COTTAGES OR SURROUNDING AREA OF COTTAGES.
• ONLY REGISTERED GUESTS HAVE POOL PRIVILEGES, USE OF THE DOCK, BOAT PARKING, BOAT STORAGE AND USE OF PRIVATE BEACH WALKOVER.
• WE ARE A NO JET SKI FACILITY
• For the safety and enjoyment of this property, by all guests, we highly discourage anyone other than REGISTERED GUESTS on the property. We must be notified of all visitors including personal identification and vehicle identification information. Thank you for your cooperation.
DEVIL'S ELBOW FISHING RESORT
VISITOR POLICY
Devil's Elbow has a very strict visitor policy. We request that everyone abide by these policies to insure that ALL registered cottage guests have an enjoyable experience.  We are a small facility and in order to maintain our quiet enjoyment, we highly discourage anyone, other than registered guests, on the cottage property. The following policies apply to all registered guests regardless if you are a nightly, weekly or monthly guest.
YOUR VISITORS STAYING OVERNIGHT:
(1)Family members, friends or otherwise, STAYING OVERNIGHT, require a $25 per person per night
charge plus tax.  Children under 16 will not require this fee but must be counted when determining
occupancy levels.   Keep in mind that the St. Johns County Fire Code MAXIMUM occupancy, in our
cottages, is SIX (6) BODIIES. Infants are counted. THIS NUMBER MUST NEVER BE EXCEEDED.
ANYONE EXCEEDING THIS LIMIT WILL BE ASKED TO LEAVE WITH NO MONIES REFUNDED.
(2) If you have visitors arrive, they must check in with us. UPON THEIR ARRIVAL, they will be required
to complete a guest registration form and payment of overnight charges are due.  If you are
paying their fees, they must still sign in. A visitor pass for their vehicle will be issued to them.
This pass must be displayed on their rearview mirror.
Any vehicles without visitor passes properly displayed could be towed.
YOUR VISITORS JUST VISITING FOR THE DAY:
If you do invite others to visit you, family, friends or otherwise, we request that you entertain
them within the confines of your cottage.   Please keep the number of visitors to an absolute
minimum.
(2)   YOUR VISITORS ABSOLUTELY DO NOT HAVE POOL PRIVILIGES, DOCK USAGE INCLUDING FISHING
FROM THE DOCK OR TYING THEIR BOAT TO THE DOCK OR BEACH WALKOVER PRIVILEGES.
(3)   You are required to notify us, prior to their arrival, who they are, their vehicle id and when
they will depart.  A visitor pass will be issued for their vehicle. Please hang on the rearview mirror
of their vehicle.  Any vehicles without vehicle passes properly displayed could be towed.
THANK YOU FOR YOUR COOPERATION.  OUR MISSION IS TO PROVIDE EVERY REGISTERED COTTAGE
GUEST WITH AN ENJOYABLE AND SAFE EXPERIENCE.