Boat Rentals
It's not required to be a boat owner to enjoy Devil's Elbow. That is why we offer a great selection of rental options that are perfect to fish the waterway or sightsee.
Rental includes all safety gear and a tank of gas. All rates are subject to sales tax. Holiday rates may be higher. Reservations are suggested.  Rates and other pertinent information subject to change without notice. A Florida boating safety course may be required depending upon operators date of birth.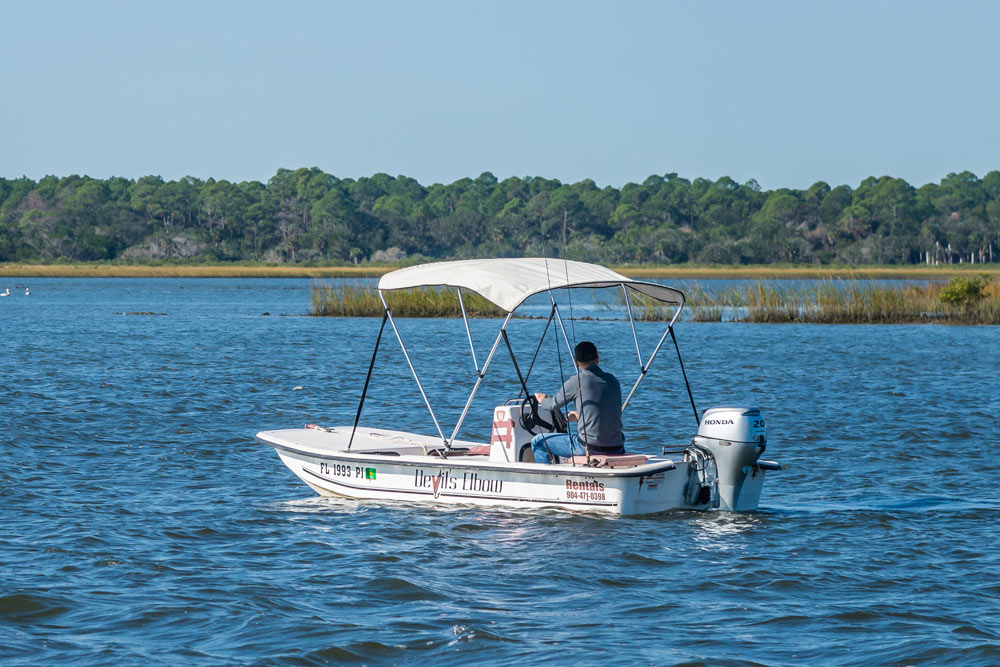 16′ Carolina Skiff
Center console with electric start. Skiffs will accommodate up to 4 provided occupants are under 564lbs.
16′ Carolina Skiff Rental Schedule:
Half Day is 4 Hours (7:30AM – 11:30AM, 12:00PM – 4:00PM)
Full Day is 8.5 Hours (7:30AM – 4:00PM)
Skiff Rates
Half Day
$125.00
Full Day
$195.00
Bimini Tops Available
$20.00 Extra
Call to Reserve
904-471-0398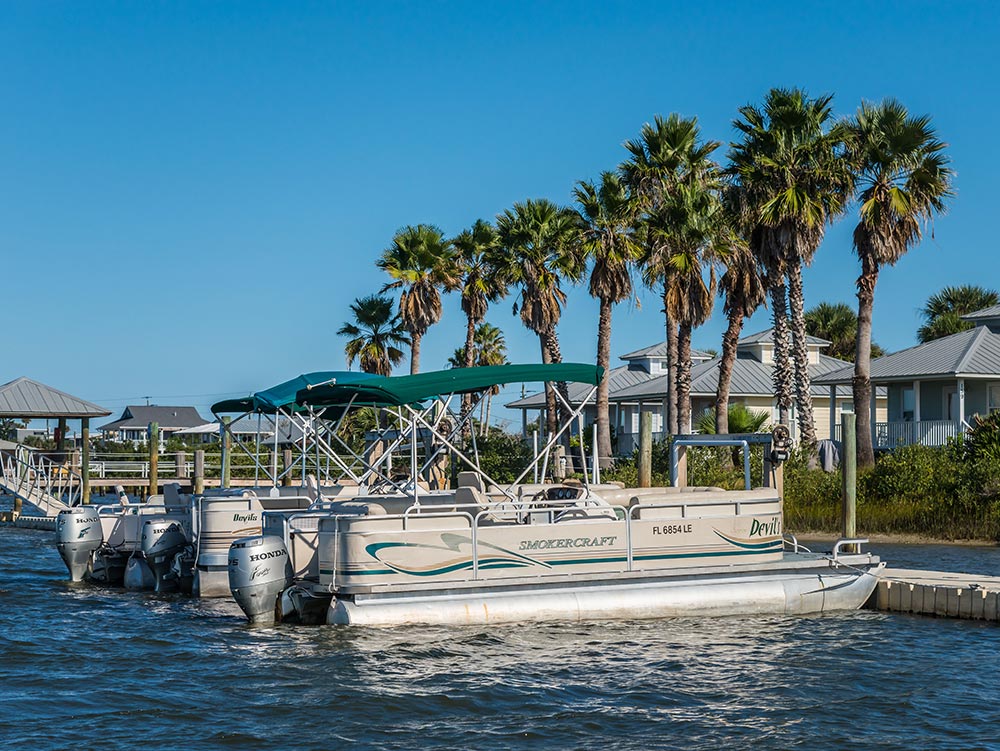 20′ Pontoon
Pontoon will accommodate up to 8 people.
20′ Pontoon Rental Schedule:
Half Day is 4 Hours (8:00AM -12:00PM or 12:30PM – 4:30PM)
Full Day is 8 Hours (8:00AM – 4:00PM)
Pontoon Rates
Half Day
$300.00
Full Day
$450.00
Call to Reserve
904-471-0398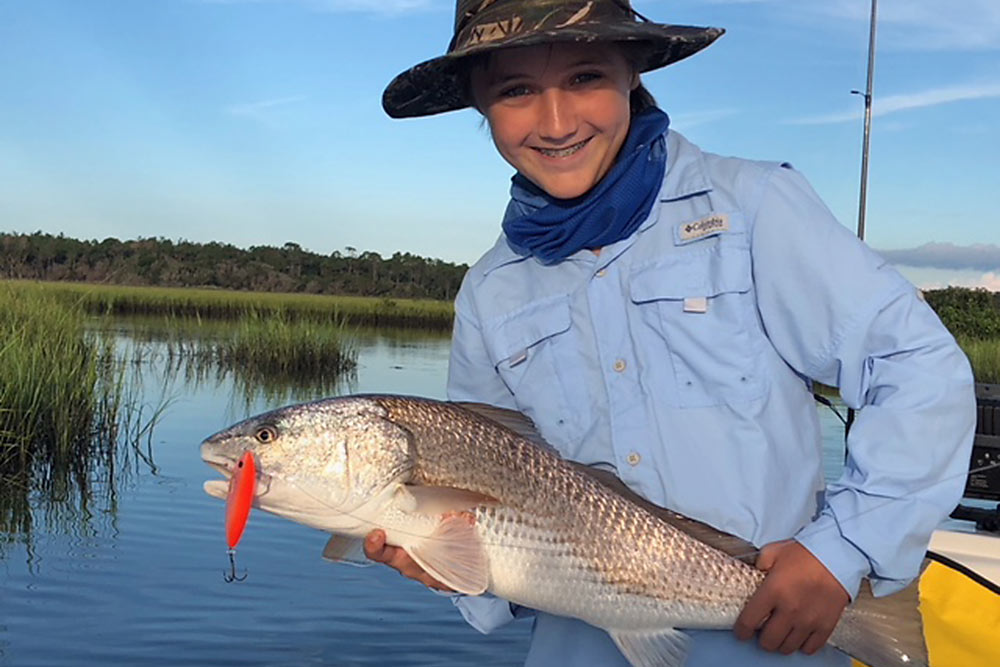 Inshore / Near Shore Charters
If you would like the convenience of hiring a local guide we will be happy to arrange this for you.  We work with licensed captains only.  Everything is included except food and/or drink.  A half day trip starts at $450 depending upon the number of people on board.  The final quote will be made by the Captain.  Please discuss payment options with the Captain at the time of reservation.
Call to Arrange
904-471-0398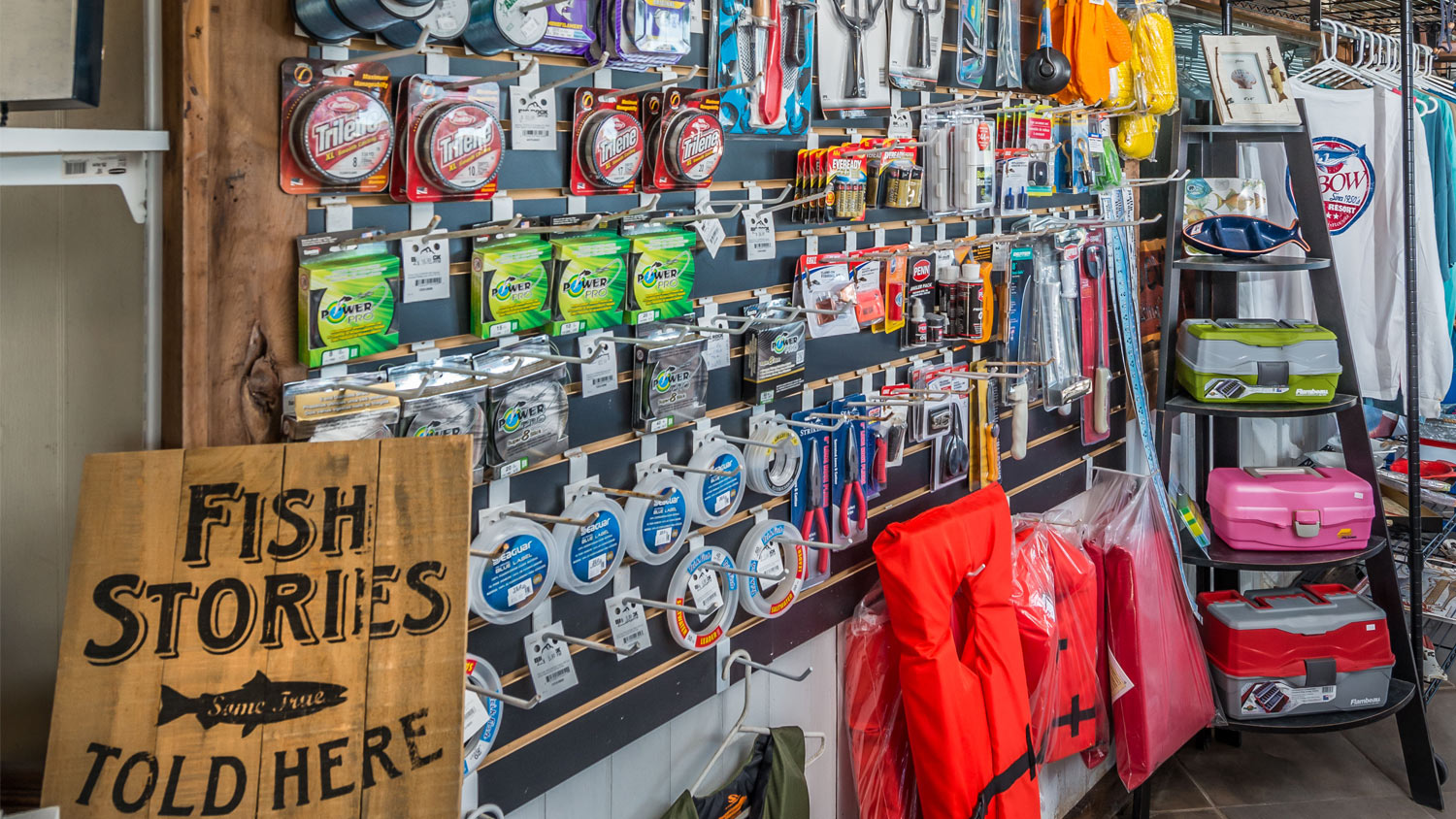 Bait Shop, provisions and more.
Begin your stay checking in at our waterfront bait and tackle shop. Memorabilia throughout the shop include one of the largest flounder mounts ever landed in this area. A large collection of deer mounts surprise the most accomplished hunters. Gifts galore are for sale for those wanting a souvenir. Our Devil's Elbow t-shirts are a must have item along with hats and mugs.
So, how did we get our name?

"Devils Elbow" was named after a treacherous channel, straight across the river, that existed prior to dredging of the Intracoastal Waterway by the Army Corp of Engineers.  The bends of the channel were known to be "the devil" to navigate.  This area continues to be famous, not for its twists and turns, but for its great fishing!